Introduction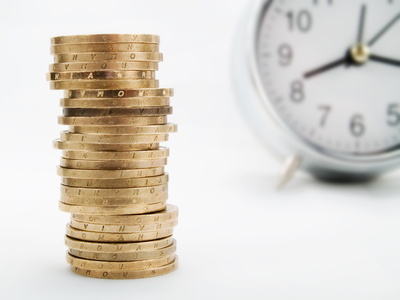 Among all the uncertainties impacting the economy, as regulators are bringing about policy changes, as foreign investors are apprehensive about investing in India– its a sigh of relief for the small and medium sized enterprises(SME), which has a new and easier platform to raise money and advance its growth. SMEs are correctly named as backbone of Indian economy. SMEs contribute 45% of the industrial output, 40% of exports, 42 million in employment, create one million jobs every year and produces more than 8000 quality products for the Indian and international markets.
SMEs till now have been looking at debt options only to raise funds, but they cannot leverage debt beyond a point as they exhaust collaterals. Despite of the priority lending window, raising funds in the capital market has been difficult for most SMEs, given the high costs involved in meeting various compliance requirements.The Prime Minister's Task Force has recommended to set-up a dedicated Stock Exchange for SMEs. Listing of SME and a dedicated platform for its exchange will facilitate the promotion and development of SME sector and enhance their competitiveness. Listing of securities will help SME sector to raise equity capital as well as create visibility and transparency, thus, corporate governance of a company improves manifold. SEBI has laid down the regulation for the governance of SME Exchange. Both BSE & NSE has announced eligibility norms for listing of companies on its SME exchange launched in the month of March 2012
The relaxed share listing norms issued by SEBI for SMEs will lower some of the barriers for SMEs to enter the stock markets.The norms issued will reduce complaince cost for continuous listing of shares of SMEs,and thus would encourage many more SMEs to borrow the funds from public. As these companies grow bigger, they would migrate to main trading platform and be subject to as much market discipline as any listed company.
BSE on Monday launched its SME bourse fully, with the listing of BCB Finance, a Mumbai-based broking house and NBFC. BCB Finance raised 8.85 crore through an issue of 35.4 lakh shares, which was oversubscribed 1.5 times. The stock listed at 27, or 8% above its post-IPO offer price of 25. BCB is promoted by Uttam Bagri, a member of BSE board. So far, about 50 firms from all accross the country has shown interest to be listed on the BSE SME. Though suspended firms are not allowed to list on the SME exchange, an option is provided to the such firms, which have a paid up capital of less than Rs.25 crore, to migrate to the SME exchange after taking necessary approvals. For suspended companies, these have to first comply with main board norms, get their suspension revoked, get two-third of the shareholders to back the move and then apply to the exchange.
NSE, which has named its SME bourse 'Emerge', also announced the filing of the first SME draft red herring prospectus by the Chennai-based Thejo Engineering.
Eligibility Conditions
The eligibility norms announcecd for listing on SME are as follows-
(a)Net tangible assets of at least Rs 1 crore as per the latest audited financial results.
(b)Net worth (excluding revaluation reserves) of at least Rs 1 crore as per the latest audited financial results.
(c)Track record of distributable profits in terms of sec. 205 of Companies Act, 1956 for at least two years out of immediately preceding three financial years and each financial year has to be a period of at least 12 months. Extraordinary income will not be considered for the purpose of calculating distributable profits. Other wise, the networth shall be at least Rs 3 crore.
(d)The post-issue paid up capital of the company shall be at least Rs 1 crore
(e)The company shall mandatorily facilitate trading in demat securities and enter into an agreement with both the depositories.
(f)Companies shall mandatorily have a website
Benefits of Listing of SMEs
Access to capital market for current and future funding requirements
SME sometimes get over-leveraged by borrowing huge funds, through high interest bearing securities leading to high costs. Many a times good ventures fail due to inability to pay off the debts and interest there on. Now, SMEs would be able to access capital markets and raise money at cheaper costs. Further a listed SME can raise finance a number of times, as and when it has requirement of capital, thus capitalise on the opportunity cost of funds.
Liquidity to investors
An investor is generally reluctant to invest in a project where gestation periods are long, in such cases the investor has a high risk and charges high premium on funds. On the other hand the SME finds it difficult to arrange funds for its project at reasonable cost. Listing of SME securities will provide a uniform platform to investors to trade in shares, and enhance the liquidity of such securities. Now, the investor may not be required to hold the securities, until the securities are listed on recognised Stock Exchange.
Regulatory Perspective
So far SMEs have been funded through financial institutions, venture capitalists or PE funds or so. However often there has been concerns by Regulators, for the SMEs where the investors have created undue pressure on the management, and on the other hand where investors are stuck with high investments in a SME project. If SMEs raises money from public, it can mitigate such concerns and still meet their funding requirements. The dedicated exchange for SME securities and easy process of listing will enhance the opportunities available for SME sector. The trading of SME securities will be standardised and governed by regulatory bodies, helping to build up the faith of investors, assume a clean and transparent corporate image.
Conclusion
Entrepreurship and Innovation are the key to succees! The saying though old is still very relevant. SMEs play important role to sustain entrepreurs and promote innovation, allowing small promoters to bring alive there ideas. SMEs become more important as it has helped considerably to control unemployment issues of our country. SME Listing will promote the growth of such entrepreneurs and help us to radicate unemployment and other social issues associated with it. However the promotion of the new concept is still to reach masses, in this context Lakshman Gugulothu, CEO, BSE SME Exchange in an interview says-"We have a bigger challenge of educating promoters of SMEs. The number runs into millions; in every nook and corner of the country. Reaching out to these people and making them aware of the capital market issues is a big challenge. It will take some time and here I think professionals such as CAs and CSs have a big role to play. "