Our team has both qualified and semi qualified professionals, graduates competently led by Neha Baid and Amit Jain. Our team has wide and extensive experience as Compliance Manager, Tax Professional and consultant. We have offices in Mumbai and Kolkata, and we effectively deliver to our patrons in Hyderabad, Gurgaon and other parts of India. We are well-equipped with the latest communication channels and deliver our best support to international patrons and patrons all across India.
Neha Baid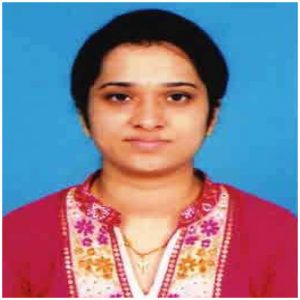 EXPERTISE:

Company Law, Foreign Exchange Regulations

EXPERIENCE:

12 years

QUALIFICATION:

Company Secretary, Commerce Graduate
Neha Baid is a Commerce Graduate and Company Secretary, successfully running her own Company Secretary firm and Consultancy firm for more than 12 years with offices in Mumbai, Kolkata and coordinates in all the major cities of India including Hyderabad and Gurgaon. She did her high school from Bishop Cotton Girls High School, Bangalore in 2002, and was presented with a Letter of Appreciation from School for her contributions. She completed her graduation from Shri Shikshayatan College, Kolkata and continued to pursue her Company Secretary Course. She became at here member of the Institute in 2008, and has been practising independently since then.
She has been assisting various corporates / MNCs to comply with the complex and dynamic regulatory / compliance environment in India. Over the years, she has handled a variety of projects which inter alia included acting as independent/non executive/woman director in various corporates including IT companies, NBFCs, service sector companies, retail segment companies. She has handled mergers and acquisitions both domestic and international, representation before Tribunal for litigative matters such as oppression and mismanagement etc. She has acted as an advisor for corporate law matters, foreign exchange matters, NBFCs etc. She has handled secretarial audit of an insurance company consecutively for 3 years. She has handled due diligence and transaction advisory for some of her international patrons.
Her firm renders a wide area of services which includes valuation reports, transaction consultancy, legal & secretarial compliance, payroll tax, income-tax, and accounting services to the Indian arm of various US/UK based entities.
She has been actively associated with regional offices of Institute of Company Secretaries of India, and acted as faculty for various student related programmes. She contributes her write ups and articles online on her website for the benefit of members and readers.
Amit Jain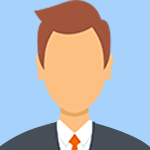 EXPERTISE:

Domestic and International Taxation, Valuation Expert

EXPERIENCE:

15 years

QUALIFICATION:

Chartered Accountant, Commerce Graduate
Amit Jain is a qualified Chartered Accountant with 15 years of experience taxation. He handles tax matters of a MNC engaged in the financial sector and has been closely working with the Tax team of Big Fours' for more than a decade. Amit is also assisting a leading law firm in tax and transaction advisory, and has closed several deals. He has effectively completed various challenging valuation assignments viz. IT companies, aeronautics, manufacturing companies etc. Amit is a great leader and mentor for our team
Ruchita Doshi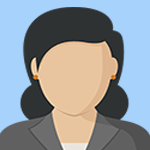 EXPERTISE:

Company Law, Foreign Exchange Regulations, Legal Due Diligence

EXPERIENCE:

3 years

QUALIFICATION:

Commerce Graduate, Semi-qualified Company Secretary
Ruchita Doshi has been associated with the firm since 2019. She has expertise in handling matters related to Company Law and its compliances. She also has hands-on experience of handling GST registrations, Professional Tax registration, Entity and Business user registrations in RBI, filing of RBI returns and others various matters relating to compliances of Companies and LLP. She has assisted in handling various petitions/applications with NCLT/MCA and FEMA regulations.